SUMMUS FACE MASK 3D CLASSIC PRO
262,00 zł
Uniwersalna maseczka odżywcza w płachcie (5 szt. w opakowaniu)
Termin dostawy towaru – 3-5 dni roboczych (dostawa odbywa się ze scentralizowanego europejskiego magazynu przez producenta Shiawasedo Inc.)
Availability:

Out of stock
SKU:

4573150340013-2
Description
Size Guide
Additional information
Reviews (0)
Description
Maseczka japońska SUMMUS
Uniwersalna maseczka odżywcza w płachcie (5 szt. w opakowaniu)
Treatment principle
A professional version of the classic mask which is the most powerful of all the skin restoring products of the line, is a new generation of intensive skincare presented by Shiawasedo laboratory. The mask has been developed to treat "tired" skin suffering from negative impacts of the environment, external aggressors and internal stress-inducing factors.
The serum of the mask activates skin cells, improves cell metabolism and provides a safe and long-lasting skin restoring effect. The serum features an effective combination of components used in Japanese traditional skincare and innovative ingredients.
The 3D-type fabric base of the mask
Our company uses a patented technology which allows to produce ergonomic fabric sheets configured to replicate face contours. The new classic mask covers not only face but also neck area. The 3D shape of the mask guarantees its tight-enough seal with your nose, nasolabial folds, chin, submandibular and neck areas, ensuring proper absorption of active components and nutrients through the skin.
The fabric base of the mask is made of natural cotton.
Applying innovative technologies, the laboratory has created a high-quality fabric boasting an impeccably smooth texture that helps de-stress and soothe your skin. The edges of the mask are elastic, which allows to apply it onto your face easily as well as adjust the mask to fit better according to your face contour.
Treatment effect
The mask delivers nutrition and moisture to deep layers of the skin.
Boosts cellular metabolism, contributing to skin's natural regeneration.
Enhances and supports the skin barrier function, prevents dehydration.
Being an intensive anti-aging skincare item, the mask has a pronounced skin smoothing effect.
The mask contains natural antioxidants and effectively fights the negative impacts of ultraviolet radiation and environmental stressors on the skin.
Immediately tones up the skin and evens out complexion.
Effectively works to treat the area around eyes, preventing facial bloating in the morning.
Has a skin lifting action, shaping up the face contour.
Normalizes the hydrolipidic balance of combination skin, prevents excessive sebum secretion (removes oily glare) and restores dry areas.
When applied at night before bedtime, speeds up skin regeneration, significantly improving such main visual characteristics of the skin as firmness, texture and tone.
The mask does not contain artificial colorants, perfumes and aggressive components. Hypoallergenic, suitable for sensitive and dehydrated skin.
Japanese traditional skincare
Classic components for intensive regeneration
Along with innovative low-molecular components of the latest generation, the classic mask serum formula contains Japanese traditional skincare ingredients, including fermented extract of the sake rice wine that has a rejuvenation effect as well as rice bran glycosphingolipids and rice bran oil which are among the best plant-derived moisturizing components because of their unique ability to bind and retain moisture.
Rice bran glycosphingolipids (rice ceramides) are lipids that form the barrier layer. Lipids restore natural protective layer of the skin when it is damaged, thus immediately reducing moisture loss and improving the firmness of epidermis. Ceramides are the components responsible for skin immunity against inflammation and for the hydration of outer skin layer. Ceramides fill the spaces between epidermal cells thus immediately evening out skin texture, as well as exert a clearly visible lightening effect inhibiting the synthesis of melanin and evening out face tone.
Rice bran oil softens and moisturizes the skin making it firmer, removes inflammation, prevents wrinkle formation and stimulates cell regeneration processes. It is a powerful natural antioxidant containing ferulic acid, the only antioxidant, the activity of which is enhanced by ultraviolet irradiation, and gamma-oryzanol, an active ingredient that speeds up skin restoration processes and protects collagen fibres. Stimulates tissue regeneration, relieves irritation and leaves the skin silky smooth and matte. The oil is hypoallergenic, does not clog pores and can be applied onto the skin around eyes, unlike the majority of beauty oils that are not suitable for this area. Rice bran oil irons out wrinkles, restores skin vitality and is considered to be one of the best nutritive ingredients in classic cosmetology.
Sake sediment extract is a byproduct obtained by decomposition (fermentation) of rice in the process of brewing sake – a traditional Japanese beverage. The extract has a rejuvenation effect as it contains a large amount of vitamins, minerals and amino acids that supply the skin with necessary nutrients and stimulate its regeneration. Moreover, sake sediment extract evens out the skin tone: free linoleic acid and arbutin found in the extract lighten the complexion by suppressing the activity of tyrosinase ferment that causes skin pigmentation.
The complexes of effective treatment action ingredients
Innovative decisions for a moisturizing skincare routine
The mask contains mutually synergistic ingredients that keep the treatment effect of the mask for up to 48 hours and more.
Glycosyl trehalose effectively fights protein glycation (attachment of a protein to glucose, oxidation and deterioration) that causes grey or yellowish skin tint, and also keeps the moisturizing effect of hyaluronic acid in the mask serum for up to 48 hours.
Hydrolyzed hyaluronic acid is a low-molecular form of hyaluronic acid obtained by decomposition (hydrolysis) of molecules into smaller particles. The acid intensively moisturizes the skin from the inside out, smoothing out fine lines. A usual molecule of hyaluronic acid is too large to penetrate the intercellular spaces of the outer layer of the skin. For this reason, if hyaluronic acid in its ordinary form is applied onto the skin, it remains on its surface forming a thin film that is removed when you wash your face. Unlike the ordinary form of hyaluronic acid, the molecules of hydrolyzed hyaluronic acid penetrate deep into the skin providing a profound, long-lasting moisturizing effect.
Hydrogenated starch enhances the effectiveness of all moisturizing components of the mask, soothes sensitive skin. Protects the skin from moisture loss and relieves irritation caused by aggressive surfactants, mechanical irritants, outcomes of negative ecological environment.
Hydrolyzed collagen is a low-molecular form of collagen decomposed in a hydrolysis reaction. Easily penetrates the skin, the size of its molecules being small, as well as possesses exceptional moisturizing properties.
Components used in dermatology
A delicate care for irritated and sensitive skin
The mask provides an instant soothing and anti-inflammatory effect and can be used for sensitive, dehydrated and thin skin.
Dipotassium glycyrrhizinate is a water-soluble derivate of glycyrrhizic acid, the main component of the glycyrrhiza glabra (liquorice) plant root. It has passed clinical trials and has been approved as an active ingredient in quasi-drugs. In dermatology, it is used to treat acute and chronic dermatitis, including in children. Immediately soothes irritated skin and prevents new breakouts, protects from cold allergy. The component effectively repairs sunburned and weather-beaten skin, removes redness and flakiness. Prevents irritation and speeds up the healing process of the already existing irritated areas.
Lecithin structurally resembles cell membrane phospholipids and creates a protective veil on the surface of the skin thus protecting it from dryness. Removing toxins, lecithin clearly affects the cell nutrition processes. The process of formation of new cells and regeneration of the damaged ones would have been impossible without lecithin.
Natural extracts and antioxidants
Organic ingredients for protection and toning
The rejuvenation effect of the mask is largely provided by natural-source components capable of speeding up and supporting natural regeneration of the skin and protecting it from negative environmental impact, irritants and internal stress-inducing factors.
Ginseng extract stimulates metabolic processes in cells, tones up the skin, stimulates collagen synthesis improving the elasticity of the skin. Being an antioxidant, the ingredient protects the skin from photodamage and has an anti-inflammatory effect. Ginseng possesses skin regenerating properties and is capable of supporting a full-fledged cell metabolism and energy balance of skin cells.
Royal jelly extract is a moisturizing, wound healing and nutritious ingredient. Components of royal jelly are capable of binding and retaining water. Royal jelly is a biostimulant that contains amino acids, fructose, glucose, vitamins В1, В2, В6, С, РР as well as plenty of minerals beneficial for the skin: calcium, magnesium, zinc, silver. Royal jelly proteins restore subcutaneous tissue, contributing to the elimination of fine lines. Moreover, royal jelly exerts natural anti-inflammatory and antibacterial properties.
Rosa centifolia petals extract tones up, lifts and rejuvenates the skin, improves microcirculation and face complexion. Rose petals contain a lot of natural fatty acids that restore skin's protective functions. The extract possesses a light astringent effect and reduces the appearance of pores. It is considered to be an ideal skincare agent for thin and sensitive skin, treats cuperosis, strengthens fragile capillaries.
SYSTEM LOJALNOŚCIOWY
Skonsultuj się z naszymi specjalistami w celu uzyskania pomocy przy zamówieniu
DARMOWA DOSTAWA
Darmowa dostawa na terenie całej Polski bez względu na wielkość zamówienia
MIĘDZYNARODOWA WYSYŁKA
Skonsultuj się z naszymi specjalistami w celu uzyskania pomocy przy zamówieniu
Safety precautions
Do not use with edema, eczema and other skin problems. In case any discomfort or irritation occurs, stop using the product and consult your dermatologist. Make sure to prevent the product from getting into your eyes.
If the product gets into your eyes, wash it away immediately with plenty of water.
Do not store the mask at extremely high or low temperatures, keep away from direct sunlight. Store in places inaccessible for children.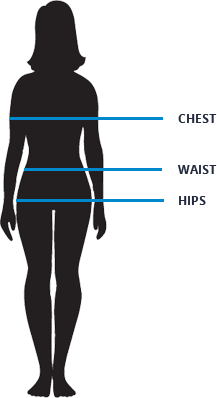 | size | chest(in.) | waist(in.) | hips(in.) |
| --- | --- | --- | --- |
| XS | 34-36 | 27-29 | 34.5-36.5 |
| S | 36-38 | 29-31 | 36.5-38.5 |
| M | 38-40 | 31-33 | 38.5-40.5 |
| L | 40-42 | 33-36 | 40.5-43.5 |
| XL | 42-45 | 36-40 | 43.5-47.5 |
| XXL | 45-48 | 40-44 | 47.5-51.5 |
Additional information
| | |
| --- | --- |
| Color | Red |
| Brand | Shiawasedo, Summus |
Related Products
Out of stock

FACE CREAM SHIAWASEDO

Wielofunkcyjny krem do twarzy, 45g Ten luksusowy wielofunkcyjny krem do codziennej pielęgnacji, zbudowany z ponad 25 aktywnych składników, stworzono, aby wzmocnić i utrzymać twoją naturalną urodę. Stymuluje metabolizm skóry, optymalnie nawilża, odżywia i napełnia skórę cennymi składnikami odżywczymi i przeciwutleniaczami. Twoja skóra jest miękka, co daje poczucie wyjątkowej delikatności.

372,00

zł

z VAT