SUMMUS FACE MASK 3D REVITALIZING PRO
260,00 zł
Regenerating face 3D-mask improving skin texture (5 masks in a pack)
Goods delivery time – 3-5 business days (delivery takes place from a centralized European warehouse by the manufacturer Shiawasedo Inc.)
Description
Size Guide
Additional information
Reviews (0)
Description
SUMMUS Revitalazing Pro
Regenerating face 3D-mask improving skin texture (5 masks in 1 pack).
Principle of the effect
Revitalizing Pro is the second generation of the Revitalizing mask. Its effect is mainly focused on making skin texture and complexion even and smooth. Skin texture and complexion are the two parameters which suffer the first from the adverse effect of the environment, poor ecological situation, violation of sleep and dietary pattern.
Treatment action
Makes skin texture even and smooth.
Gives shining and transparency, solves the problem of dull skin.
Ensures skin tone and elasticity.
Restores and contributes to small wounds healing.
Tones up and nourishes the skin.
Provides protective effect, contains the strongest antioxidants and effectively fights against adverse effect of ultraviolet on the skin.
Brightens various skin spots and discolorations. It evens the overall complexion.
Provides deep moisturizing and retains moisture in the skin.
The mask is suitable for sensitive skin. It does not contain mineral, animal oils, synthetic perfume additives, coloring agents and parabens.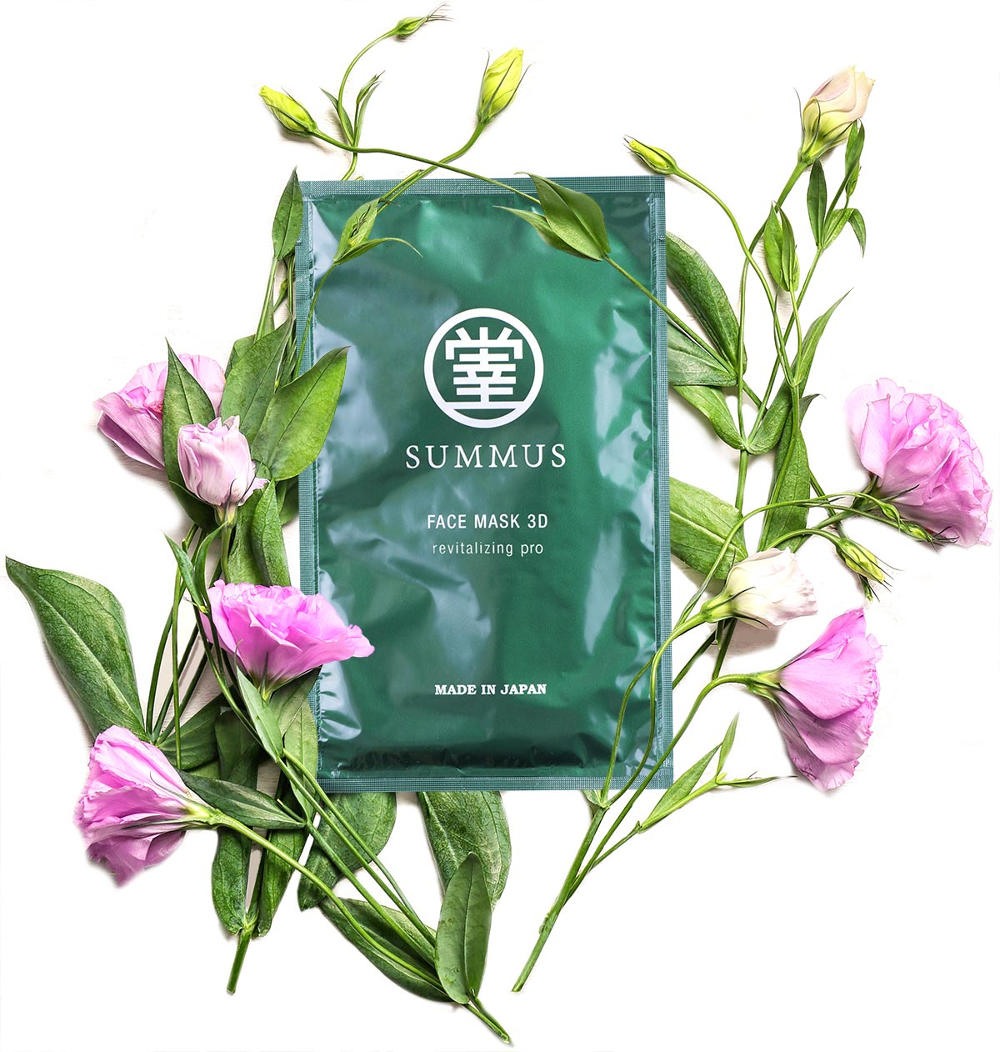 Soothing effect
Extract of adlay produces anti-inflammatory, wound-healing, antiseptic effect. Adlay is the source of vitamins and minerals for skin cells. It contains amino acids (glutamic acid), fatty unsaturated acids (oleinic and linoleic), vitamins А, Е, С and B, Ca, Fe, K. The plant is widely known in traditional Chinese medicine and was used for skin purification and whitening through many centuries. It is applied also for dermatitis therapy including allergy as well as face breakouts. The extract of adlay heals small wounds, brightens skin and prevents from new pigmentations.
Dipotassium glycyrrhizate is an anti-oxidant giving anti-inflammatory and softening effects. It is a strong soothing component suitable for sensitive skin apt to chafing, redness and irritation.
Tightening effect
Glycosyl trehalose effectively relieves from glycation (linking to glucose, protein oxidation and damage) resulting in yellowish-sallow complexion; it also prolongs moisturizing effect of hyaluronic acid, being one of the components of the mask, up to 48 hours.
Trehalose is a pronounced antioxidant which softens and protects the skin from stresses; it is a safe preservative agent for all the rest components of the mask. It protects the skin molecules and prevents them from drying-out and damages. Under conditions of extreme temperatures (high as well as low ones) it wraps the cell around acting as an «armor» protection thus, preventing protein and cell walls from damage. In the medical field this effect is used for preservation of samples of blood and internal parts of the body for transplantation. In the field of cosmetology, trehalose protects from frost and heat, relieves from peeling skin and redness.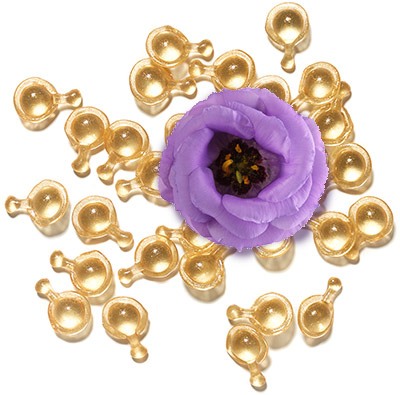 Rice bran oil smoothes and moisturizes the skin, relives inflammation, gives elasticity, prevents wrinkle formation and stimulates cell regeneration process. This oil is a very strong natural antioxidant, contains ferulaic acid which is the only antioxidant with its effect heightened due to ultraviolet exposure, and gamma-orizanol as the active component that accelerates skin regeneration and protects collagen fibers. Stimulates tissues regeneration, relieves irritation and makes skin smooth and ivory. The oil is hypoallergenic and doesn't clog pores; it can be applied to eyelid skin (unlike most of cosmetic oil not recommended for this area). It smoothes out the wrinkles and restores skin tonus. Rice bran oil is considered to be one of the best nutrient components in classic cosmetology.
Protective effect
Sacran (the extract of Aphanothece sacrum sea weed) is an innovation component obtained from rare sea weed living only in pure water.
It has a unique ability to keep moisture 5 times more than sodium hyaluronate (it is completely identical to hyaluronic acid existing in a human being body).
It improves skin texture. Owing to its high molecular weight it generates on a skin a protective moisturizing «veil» thus, immediately improving skin texture and making it soft and silky. It produces an anti-inflammatory effect.
Hydrogenated starch hydrolysate ensures skin protection from dehydration and relieves skin chafing resulting from aggressive surface-active compounds, skin mechanical stimulus, adverse environmental conditions.
Ceramides construction is one of the main functions of ceramides; they fill in the intercellular space. Ceramides shortage or their poor quality results in disintegration of the skin protective barrier. Ceramides ensure also skin protection from penetration of toxins, heavy metals, viruses and bacteria.
Regenerating effect
Sake sediment extract contains a lot of vitamins, minerals and amino acids providing the skin with the required nourishment and giving rise to skin regeneration. Besides, sake sediment extract improves the complexion: free linoleic acid and arbutin contained in the extract whitens the skin and diminishes the impacts of tyrosinase enzyme being the reason for pigmentation.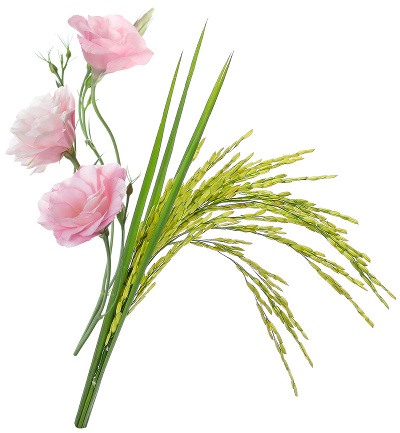 Atelocollagen ensures skin elasticity. It is 50% composed of elastoidin — one of the most effective collagens currently known in the field of cosmetology. In medicine and cosmetology it is used for cell cultivation, it produces a pronounced regenerating effect. Atelocollagen is obtained in the course of collagen treatment using special enzymes — protease thus, making a molecule, which is too big for cosmetology, smaller and more penetrable, whereas physical and biochemical properties of the component remain practically the same as those of the undissolved collagen fibers. Besides, this kind of treatment eliminates risks of allergy.
Owing to collagen, the mask serum makes the skin smooth and transparent as well as improves its texture.
Sea collagen. Structurally, it is similar to a human being collagen and, therefore, its absorption is maximum effective. As compared with animal and plant collagen, sea collagen contains a lot of beneficent amino acids; it has better penetration, moisturizing and rejuvenation characteristics.
Moisturizing effect
Hydrolyzed hyaluronic acid is a low molecular form of hyaluronic acid. Unlike the regular form of hyaluronic acid, molecules of hydrolyzed hyaluronic acid are not removed during washing; they penetrate through intercellular spaces of the skin and keep performing their functions even after next washing.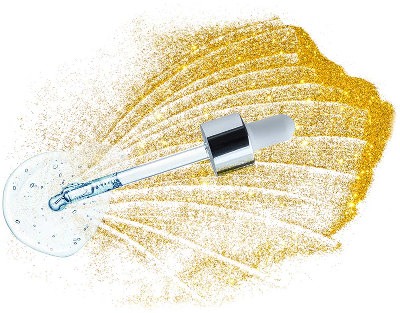 Prolonged effect hyaluronic acid (sodium hyaluronate) contributes to normalization of moisture balance generating a moisturizing protective film on the surface of the skin reducing transepidermal loss of moisture and absorbing water from air, thus, moisturizing the skin surface, it produces also a pronounced lifting effect.
SYSTEM LOJALNOŚCIOWY
Skonsultuj się z naszymi specjalistami w celu uzyskania pomocy przy zamówieniu
DARMOWA DOSTAWA
Darmowa dostawa na terenie całej Polski bez względu na wielkość zamówienia
MIĘDZYNARODOWA WYSYŁKA
Skonsultuj się z naszymi specjalistami w celu uzyskania pomocy przy zamówieniu
Safety precautions
Do not use with damages, oedema, eczema, irritation and other skin problems. If discomfort or irritation occurs, stop using the product and consult your dermatologist. Make sure to prevent the product from getting into your eyes. If the product has gotten into your eyes, wash it away immediately with plenty of water. Do not store the product at very high or low temperatures, keep away from direct sunlight. Store in places inaccessible for children.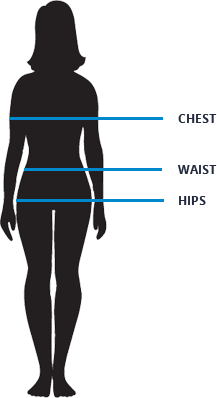 | size | chest(in.) | waist(in.) | hips(in.) |
| --- | --- | --- | --- |
| XS | 34-36 | 27-29 | 34.5-36.5 |
| S | 36-38 | 29-31 | 36.5-38.5 |
| M | 38-40 | 31-33 | 38.5-40.5 |
| L | 40-42 | 33-36 | 40.5-43.5 |
| XL | 42-45 | 36-40 | 43.5-47.5 |
| XXL | 45-48 | 40-44 | 47.5-51.5 |
Additional information
| | |
| --- | --- |
| Color | Red |
| Brand | Shiawasedo, Summus |
Related Products
Out of stock

SHIAWASEDO 3D FACE MASK (1 szt.)

Uniwersalna maseczka odżywcza w płachcie (1 szt. w opakowaniu)

Maseczka Shiawasedo ma bogate działanie, wpływa na nawilżenie, odżywienie, ochronę oraz regenerację skóry. Dzięki dobranym składnikom jest odpowiednia dla każdego rodzaju cery. Zawarte w niej składniki odżywcze wpływają aktywizująco na komórki, działają na ich metabolizm oraz na regenerację skóry. Po użyciu skóra wygląda na gładszą i młodszą. 40,00

zł

z VAT